Contact Meet the Team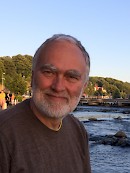 Mr. Jakob Maag is one of the UNITAR's senior mercury experts. He trains and assists countries in their implementation of the Minamata Convention on Mercury and provides the technical input for the MercuryLearn platform. He is the key author of UN Environment's Toolkit for identification and quantification of mercury releases, which he continuous to build out and update in corporation with UN Environment. He was the key author and project manager of the first Global Mercury Assessment (2002) and has managed or contributed to many other international and national studies and projects on the mercury issue over the last 23 years: Use and releases inventories, socio-economic assessments, substitution assessments, legal gap analysis, action plans, communication to stakeholders, conference planning, international steering group facilitation, etc. Mr. Maag has also worked with deep and broad studies on many other hazardous chemicals. He is a Master of Science in Civil Engineering with specialisation in environmental chemistry, and is fluent in English and Danish with working experience in French, German, Swedish and Norwegian.
Contact information: jakob.maag@unitar.org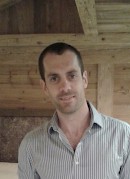 Mr. Oliver Wootton supports UNITAR's Chemicals and Waste Management Programme by coordinating communications with implementing agencies for the mercury portfolio. He also coordinates UNITAR's work on nanotechnology and manufactured nanomaterials, the Globally Harmonized System of Classification and Labelling of Chemicals (GHS), and the Ban Amendment to the Basel Convention. He has five years' experience in international chemicals and waste management topics, including in the SAICM secretariat, and previously spent two years in Malawi working on climate change and sustainable agriculture. He holds a Master's in Business Strategy and the Environment. He is a native Englishspeaker, but can also be contacted in French and Spanish.
Contact information: oliver.wootton@unitar.org
Mr. Jorden De Haan supports the mercury team with expertise on socio-economic topics, including assistance to countries in the development of National Action Plans (NAPs) for artisanal and small scale gold mining. His experience includes field research in Sub-Saharan Africa, particularly in conflict-affected countries. Mr. De Haan holds an Advanced Master in Governance and Development, with a specialization in natural resource governance, as well as a Master in Human Resource Studies, with a specialization in occupational health. He is fluent in English and Dutch and has working knowledge in French.
Contact information: jorden.dehaan@unitar.org
Ms. Fernanda Musskopf is responsible for the communication materials of the Chemicals and Waste Management Unit of UNITAR. She also provides support to the programme's e-Learning courses. She has more than five years of experience on communications and has been working with UNITAR since 2014.
Contact information: fernanda.musskopf@unitar.org
Mr. Rob
ert Narvaez is a software developer responsible for the development of web applications at UNITAR, including the Mercury Platform. He has degrees in Development Studies and Computer Science.
Contact information: robert.narvaez@unitar.org
UNITAR Offices
UNITAR's headquarters are based in Geneva, Switzerland.
Postal Address
UNITAR, Palais des Nations,
CH-1211 Geneva 10, Switzerland
T: +41 22 917 8400
F: +41 22 917 8047
UN Switchboard: +41 22 917 1234
Street Address
UNITAR, International Environment House,
Chemin des Anémones 11-13,
CH-1219 Châtelaine, Geneva, Switzerland
Contacts
For information related to Chemicals and Waste Management Programme, please contact cwm@unitar.org