---
---
Background
The project "Strengthen National Decision Making Towards Ratification of the Minamata Convention and Build Capacity Towards Implementation of Future Provisions" is an initiative funded by the Global Environment Facility (GEF); with the United Nations Development Programme (UNDP) as GEF Agency and the United Nations Institute for Training and Research (UNITAR) executing activities; working in close collaboration with the relevant entities at the country level.
Project objective
Undertake a Minamata Initial Assessment (MIA) to enable the Governments of the People's Republic of Bangladesh, the Republic of Guinea-Bissau, the Islamic Republic of Mauritania, the Republic of Mozambique, and, the Independent State of Samoa (represented on the map below), to determine the national requirements and needs for the ratification of the Minamata Convention on Mercury (the Convention) and to establish a national foundation to undertake future work towards the implementation of the Convention.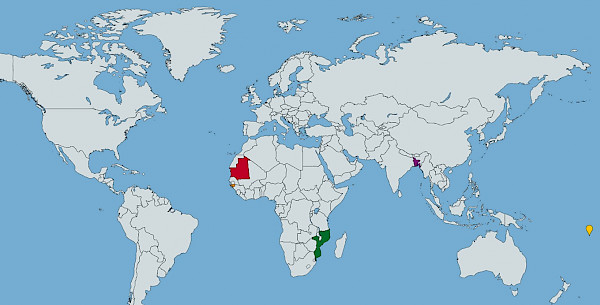 Objectives of the Final Workshop
Reviewing and sharing the results of the MIA project to measure the progress made and explore opportunities for its enhancement and implementation;
Identify lessons learned and good practices that can be shared among participating countries;
Provide technical training on areas that are still challenging in the MIA development process.
---
Workshop country representatives
Bangladesh
Guinea-Bissau
Mauritania
Mozambique
IO: UNDP, UNIDO
Total of participants: 12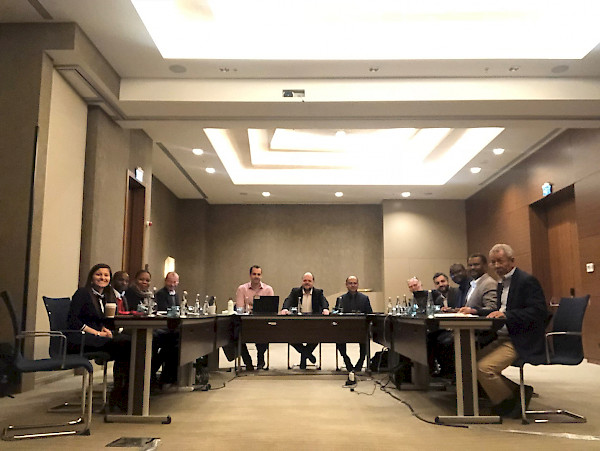 At a glance: Final Workshop Evaluation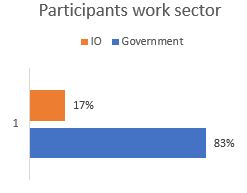 ---
MIA Project training provided by UNITAR
Total of stakeholders trained during the project: 180
Links to useful information
---