As part of the Minamata Initial Assessment (MIA) and National Action Plan (NAP) project in the Democratic Republic of Congo (DRC), various activities were carried out between 2017 and 2019 to prepare the MIA and NAP reports. In order to present the documents to all stakeholders and to close the project, a national validation workshop was held from 27 to 30 January 2020 in Kinshasa, DRC.
The week's work in DRC had the following objectives:
To address the last comments from stakeholders with colleagues working with Congolese Environment Agency (ACE);
Discuss the level 2 of the mercury inventory (including the comments of the inventory expert);
Prepare presentations of MIA and NAP activities for the validation workshop;
Distribute roles among the various stakeholders for the workshop;
Participate in the validation workshop and present the MIA and NAP reports;
Obtain validation of the MIA and NAP reports by national stakeholders;
Discussion on the future implementation of the priorities identified in the MIA and NAP in DRC.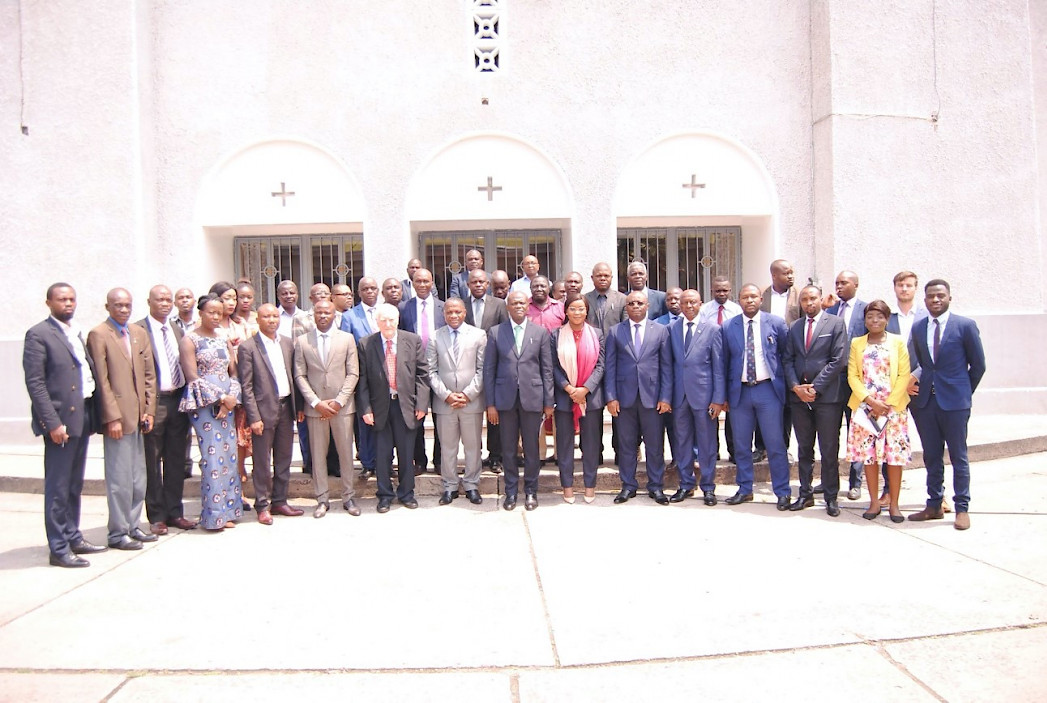 Group photo, first day of the validation workshop - January 29, 2020
---